Travel Agencies Miami Florida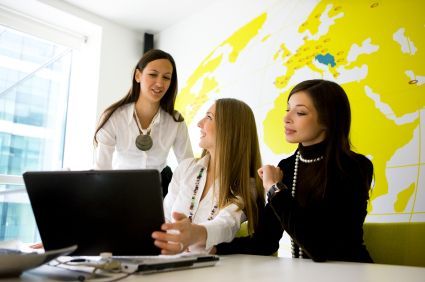 Convenient Travel Package
It is certainly accurate in stating that travel agencies have been around for centuries. Explorers and adventurers of long ago relied on competent outfitters for supplies, advice, and even insurance. In a sense, not too much has changed. Travel professionals guide vacationers and business people to the best deals and provide a measure of customer service after the money has changed hands. The travel industry today is of course loaded with opportunities to mix and match services from a number of providers, and as airline and cruise fares get more competitive, travel agents must become more resourceful.
Travel And Tour Agencies: An Overview Of Services
Calling up the local travel agency means getting in touch with a person who can presumably do all of the following: give fare information, sell airline tickets, check cruise package availability, book and confirm a hotel reservation, rent a car at one or more destinations or stops on a vacation, put together a convenient travel package that includes vouchers for city tours and all other ground transfers, and even make itinerary changes in case a lower airfare should be found. In reality, few agents are equipped to do all of the above, because the industry has become quite specialized. While it is true that, given the opportunity, a general travel agent representative can organize a rather complicated package, most of these companies advertise their business in a way that announces what they do best.
Travel services are businesses that earn a commission on everything they sell, whether it be air travel, Caribbean cruises, or sightseeing tours of New York. They utilize the same reservation systems as the major airlines, because they are booking seats on the same airliners. They connect with the same booking and reservations network as the cruise lines or passenger trains outfits. And some actually work directly with brokerage services to get discount fares for those who wish to book a vacation far in advance.
Vacation Cruise Packages
Vacationers wishing to book a 7-night cruise from Miami, Florida to the Caribbean might just call up the local agent and inquire about current schedules and fares. What they might not know is that travel agencies are prepared to offer a complete package that includes airfare, ground transfers, and even city tours at the various ports of call. This is because the travel agency happens to be one that specializes in cruises, and works directly with the cruise line or a brokerage company that puts the various parts together to form the whole. Cruises can only begin in a port city, so historically the industry has included the airfare from any major city as part of the package price. In fact it is most likely the best deal available, because all the components of these vacation packages are discounted only when purchased together. Not all travel professionals are allowed to make this deal to the consumer. Cruise vacation specialists may give up a small amount of commission to get these deals from the parent companies, but they receive more retail traffic. A cruise that includes round-trip airfare sounds good from the start.
All-In-One Vacations
Many people who are planning a family vacation want to be able to take care of all reservations at once, including plane tickets, hotel vouchers, and car rental. If a family is considering flying across the U.S. from the east coast to Los Angeles, California, and wants to spend a couple of days visiting Disneyland and Knott's Berry Farm, then it will certainly help to call an agent that specializes in travel to California, especially the L.A. area. Agents can ask vacationers their hotel preference in terms of price or star rating, and recommend lodgings near the famous amusement parks, and yet with direct freeway access to and from one of the five major airports in the L.A. metro area. The agent can even check to see if there are any open dates for discount specials at Disneyland that are included with certain travel packages originating in the city where the family resides.
In other words, putting together an all-in-one travel package requires a measure of sequencing, namely asking questions and seeing what offers fit the traveler's responses, and zeroing in on a deal that is satisfying and affordable. Flight + hotel vacations is by far and away the most commonly used package, as airlines and even hotel chains are prepared to bargain with lower price offers when the trip is for more than just one or two nights. Again, specialty travel and tour agents work with brokers to find and secure these low air fares on a limited number of seats per plane, and do this far in advance so they can then advertise vacation specials for the coming months.
At almost any travel expo, visitors will see large tour companies offering deals and making special announcements for cruises that are available the following season. Nearby, a representative of Norwegian Cruise lines may be describing the details of the very same cruise offer. Everyone benefits from the agent knowing how to put together combination travel packages.
Online Travel Agencies And Comparison Sites
Some years ago the internet provided the traveling public the opportunity to search airline and hotel databases to get the best and most convenient travel packages through an online purchase. Operations such as Expedia and Orbitz take basic information and hook up the individual with all available air fares and itineraries within the desired budget, including certain discounts for rental cars and extended hotel vacations. While these websites have moved the travel industry into everyone's home computer, they are best used for finding great last-minute deals because they are very up-to-date with their results. Concerning domestic travel, airlines and hotels often slash prices within a week of the travel date in order to fill airplane seats as well as 3 and 4-star rooms.
While these online travel agencies do indeed guarantee their prices, they often come with many restrictions, including fees for changes in itineraries. Also many of the low air fares are not refundable but can only be exchanged, again for a hefty fee. Most comparison sites show clearly the added taxes and fees that will be assessed to purchases, but charge the traveler at the time of reservation. Often these websites partner with an association of hotels and other travel services, such as car rentals and sightseeing tour operators, and combining the different vacation components into a single purchase may save a tremendous amount of money while at the same time locking in the itinerary itself with little opportunity for revision.
International Travel Specialists
Those who consider a vacation outside their country of residence often find the reservation process much easier when using a travel or tour agent that specializes in the country or region that is to be visited. These companies work closely with partnered domestic and international air carriers; by doing so they often come up with amazing deals on airfare that the local travel agency cannot match. This is due mostly to the ability for these tour companies to purchase a number of seats on international flights far in advance and resell them to vacationers and tourists. Seasoned international travelers know full well that online travel comparison sites and general travel agencies can rarely match the offers made by international tour specialists.
These companies often have staff representatives that are native to a particular country, and are most helpful with customer service questions regarding currency exchange, airport information, and required visas. Also, because the trip is purchased as one package, the domestic portion of air travel is discounted immensely, and there are no baggage fees assessed for many international itineraries. Hotels can be booked as part of the package, and if the vacationer is taking a side trip to a small community, an experienced tour agent can contact the hotels and motels and make reservations, something an ordinary travel agent might not be able to accomplish.
Travel agencies can secure reservations for just about anything the vacationer can imagine, from hotels and rental cars to city functions, special events, and even banquet services. From the time business or leisure travel reservations are made, most everything needed to be paid for has been taken care of, from ground transfer to food & drink. Having stated all this, the logical next step for anyone planning a vacation is to go out and get the best deal.