Greater Miami Events and the Beaches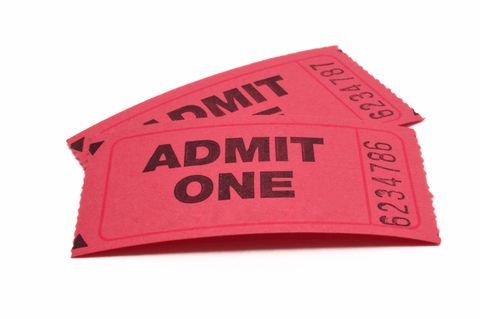 Miami Events
MDX and MDC have a joint Entrepreneurship Program which provides fundamentals in operating a successful business to strengthen skills and prepare students to manage and grow their own business. The program consists of four classes: Introduction to Entrepreneurship, Fundamentals of Selling, Introduction to E-Commerce and Small Business Management. continue reading..
Saint Patrick Day is celebrated on March 17th every year. March 17th marks the anniversary of Saint Patrick's death in 461 AD. Saint Patrick Days has been celebrated in Eire for more than a thousand years, although it was not till the eighteenth century the celebrations was recognized and celebrated around the world.
Each year, a great diversity of Miami events takes place in the greater Miami area. HolaMiami is your source for Miami events and many other things to do in and around the area. You can select from the Miami International Boat Show, Home and Auto shows, Art shows with many exhibitions and music concerts including Ballets, Operas, Parties, Sports entertainment and much more. Miami is known as the best Hispanic festival in the nation. With a wide variety of different events throughout the year such as art and jazz performances, the food preparation shows, beauty contest, domino and golf tournaments as well as tennis. Search in advance for upcoming events during your visit. Miami is really a music lover's heaven with every kind of music imaginable. Every year, an awesome diversity of Miami events takes place in the greater Miami area.
There are new things to see each day, among the list of Miami's hundreds of live entertainment venues. Take time to see some top Miami sports, for example the Miami Dolphins, and the Florida Marlins at Dolphin Stadium. Miami and South Beach area is the capital of cultural events, cultural diversity, gourmet restaurants, arts and lots of entertainment, throughout the year it hosts multitude festivals.
Included in these Miami events is Calle Ocho - the world's largest street party. The Miami International Film Festival is one of Miami's most popular events. The Food Network South Beach Wine & Food Festival is a national four-day event. The Miami Short Film Festival features a week of short films from around the globe combined with gala festivities, the Miami International Boat Show with Over 2,000 exhibitors every year and many more.
Miami Calle Ocho Festival 2012
The Calle Ocho Festival in Miami is one of the most popular 2012 events and festivals in the entire state of Florida. Often described as the nation's largest block party and Hispanic festival, the event takes place in Miami's Little Havana and Flagler (West Little Havana) neighborhoods.
Also known as "El Festival de la Calle Ocho," the Calle Ocho Festival is a one day celebration of "rumba" that takes place at the end of the Carnaval Miami. In 2012, the festival occurs on March 13 in its traditional location between 27th Ave and 4th Ave along SW 8th Street.
According to estimates, more than one million people crowd into the Little Havana enclave to enjoy food, music, dance and entertainment. About 20 stages are set up at the neighborhood's intersections offering a variety of Latin and Caribbean music including salsa and meringue. In 1998, dancers at the fiesta broke the world's record for the longest conga line with more than 119,000 people participating.
continue reading..
The Miami International Boat Show has been called the "Greatest Boat Show in the World." The annual event is held every February at venues in downtown Miami and Miami Beach. The current venues include the Miami Beach Convention Center, Miamarina at Bayside, and the Sea Isle Marina and Yachting Center. The Miami boat show is produced by the National Marine Manufacturers Association (NMMA), which has a membership of over 1,700 marine accessory and boat manufacturers. NNMA members are responsible for manufacturing over 80 percent of marine products used by United States boaters.
continue reading