Local Business Opportunities in Miami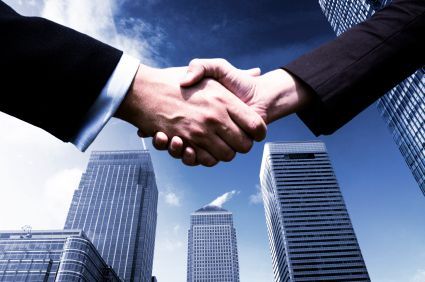 Great place to start a business
Are you looking out for something great to achieve? Or do you want to have your own recognition and satisfaction by setting up a business? Miami is the perfect spot to get started. Click here if you need transportation to around Miami. Miami supports new ventures with open hands and advanced technology. As a fast growing economic centre, Miami boasts of technology, service and industrial availability. It is a hot spot for the tourists so the tourism sector generates millions of dollars per annum.
Here is an idea: get out of the rat race and start your own at the tourism hotspot. A vast majority of the cruises passing through the Caribbean starts from the Miami coast. Be it anything, you can find potential customers in the South Florida region with ease.
The AméricaEconomía in its June 2007 issue ranked Miami as the topmost best City to Do Business in Latin America. Miami has topped several charts comparing individual facilities and businesses across the country. Aviation, Business Finances, IT and Telecommunication field, Films and Media, Logistics, professional services are the favorite business fields in Miami. The key is not to just invest in something and expect a miracle. The wise investors think ahead of profits to a stable and growing economy.
For those venturing into business, Miami gives a lot of tax benefits. Furthermore, the overall cost of labor is cheaper when compared to other regions since there are no local or state individual income taxes. The Florida state corporate tax is the lowest in the country with a 5.5% tax.
There are many advantages on setting up business in this beautiful city where work and life can be balanced well. Presence of trade offices, international consulates, convenient shipping and air services, absence of local and state personal income tax, availability of skilled labor, strong economy, incentives, recreational facilities and high quality of living are worth mentioning apart from the cool climate. SBA business information centre in Florida is located in 49 NW 5th Street of Miami facilitating the new business investors with guidance and counseling in new ventures. You can visit the office or call the toll free number (305) 536-5521, ext. 148.
If you have made up your mind, visit an attorney to confirm the need for any special permits from other states to conduct the type of business that you are intending to start. Obtain a local business tax receipt from the tax collector's office after paying the specified tax for the business type. Get the necessary permits according to the business you are going to venture in. There are also several local groups which offer strategic planning and guidance in setting up businesses in Miami such as the Beacon council and Greater Miami Chamber of Commerce.
Additionally if you are planning to relocate or expand your existing business in the Miami region, you may qualify to get a lavish treat with incentives and financial programs. A lot of opportunities wait for you to open the treasure chests. All you have to do is to do a little research on your own or seek a professional assistance and decide on how to put your money wisely to get the maximum returns.