DUI Attorneys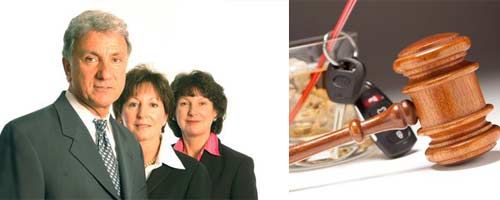 Need help with your DUI?
Drunk driving is a well-known problem in the United States. Thousands die and millions arrested every year for driving under the influence or a DUI. Although there are many names synonymous with this offense, each state has their own DUI laws. Whether it is California, Texas, Florida, or Arizona each one has special DUI laws and trained DUI attorneys.
Criminal offenses related to drunk driving have several different names. Driving under the influence, known as DUI, is the most well-known term for the criminal offense, are both describe offenses involving operating a motor vehicle while intoxicated (either by alcohol and/or drugs). The blood alcohol content or BAC level of the individual operating a motor vehicle determines the severity of criminal offense. Due to its frequency, people prosecuted for breaking a DUI law now have the option of hiring a DUI attorney. Like any criminal defense lawyer, a DUI lawyer specializes in DUI defense. Due to the specialization based on states, there are different standards of fees that apply.
California DUI lawyers, for instance, have a complicated series of laws they must know in order to defend their client. Aside from no alcohol consumption (including cough syrup and prescription drugs), under the age of 18, and below .01 under 21, CA DUI laws state that the BAC (blood alcohol content) of a driver cannot be higher than .08 percent. Commercial driver license must be under a BAC of .04 and repeat offenders cannot have a BAC of anything above a .01. Jail time, a fine, a specific drunk driving program, informal probation, financial responsibility approval, revoking of license, and ignition interlock device may all be instated based on the severity and number of convictions.
For Florida and Texas, there are a variety of laws dealing with DUI offenses, but they are quite similar to California laws with some exception. Conviction can be with a BAC level of .08 or higher, but Florida DUI laws mention that conviction must be implemented with a BAC level of .15 or higher or a minor in the vehicle. In contrast, Texas DUI laws are similar to California DUI laws in that the BAC level can be no higher than .08 percent. With a certain amount of time, sentences must be completed. Punishment, under Florida law, may include a residential alcoholism or drug abuse treatment program, impoundment or immobilization of vehicle, revoking of license up to ten years for previous offenders, portable breath test for offenders who are under 21 and jail time. In contrast, Texas law states those convicted may have to pay a fine, have automatic suspension of license, educational programs even if intoxication is not above .08 percent.
For the state of Arizona, DUI laws are different. Arizona DUI laws are more detailed than California and Florida DUI laws in some ways. For instance, a BAC of an individual that is .08 percent or higher within 2 hours of driving is illegal as opposed to just .08 BAC with no detail about the length of driving for California or Florida. Any impairment from liquor, drugs, or vapor releasing substances, or illegal drug is considered illegal. Like California, Arizona states that any alcohol consumption by someone 21 years of age or younger while driving is illegal. Last, commercial vehicle may not be driven if the operator of the vehicle has a BAC of .04 percent or higher. Arizona DUI laws state that depending on the number of convicted offenses, a fine, suspension of license between 90 days to a year, the placement of an ignition interlock device, and jail time might all result if a person is found guilty of driving under the influence.
DUI lawyers have to know information about the state laws, whether it is California DUI laws or, for instance, the very similar in nature, Texas DUI Laws. That is why usually, the best attorneys to explicate a DUI defense are the ones that are "DUI only" attorneys. Not only will they have a better understanding of state laws, but also the local county or city DUI laws which are indispensable especially for the state of Texas. However, any legitimate DUI attorney will have extensive knowledge of the local as well as state law.
Like any lawyer, DUI lawyers have a variety of fees for their clientele depending on the state. A decent DUI attorney will not only have extensive knowledge, but experience, as well. However, with more experience comes a higher fee. California DUI attorneys, for instance, have fees based on their reputation and experience, whether it is a fixed fee, hourly, or retainer fee in advance and also if the offense also happens to be a felony. Florida as well charges based on reputation and experience, and usually either has a flat rate or retainer fee or hourly fees, with the possibility of extra charges. Either an Arizona DUI lawyer will charge a flat fee paid upfront or over time. They also charge based on the number of offenses as low as $3,000 and up or at an hourly rate of $300 on average. All of these lawyers, as well as Texas DUI lawyers, tend to offer free initial consultations.
There are several things to keep in mind when looking for the right attorney for the job. Regardless of state, it is crucial to avoid DUI defense attorneys who either do not charge enough or publicize themselves extensively. All good state attorneys have the client sign a fee agreement and charge in the middle range. Plus, many DUI defense teams or lawyers may offer free consultations, but it does not necessarily mean the client has to choose them. Rather, it is vital to read the fine print and for the client to know their own rights, as well as the rights of their lawyer.